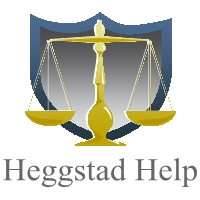 Hello. I'm California estate planning attorney Robert P. Bergman, Certified Specialist in Estate Planning, Trust and Probate Law.
I've been practicing in Santa Clara County since 1980, and my law practice is devoted exclusively to estate planning.  My main website is at www.lawbob.com. 
I created "Heggstad Help" as a service to assist the following:
1. Successor trustees of trusts who discover that assets of a living or deceased Settlor or Trustor (i.e. creator of the trust) are not properly titled in the trust ownership even though intended by the Settlor;
2.  Fellow local Estate planning attorneys and their clients who make the same discovery as successor trustees above;
3.  Local Real estate brokers who make the same discovery as above for property just listed when a preliminary title report discloses that the new listing is not properly titled in the ownership of a trust;
4. Local title companies that make the same discovery when a preliminary title report discloses the defect in title, and don't know how to correct the problem.
In all of the above cases, interested parties may wish to pursue noticed or ex parte (i.e. without a formal hearing) Heggstad petitions under Probate Code Section 850 through the Santa Clara County Superior Court. 
Please take your time reading the various sections of this site, and then contact me if you believe that my services could help you, a client, or a customer with their Heggstad needs.
I provide similar services for ex parte modification of irrevocable trusts under Probate Section 15403 or 15409. Visit the "The Irrevocable Trust Doctor" for more information about these services.